This is a reissue of last year's Mother's Day post with some new music. Enjoy.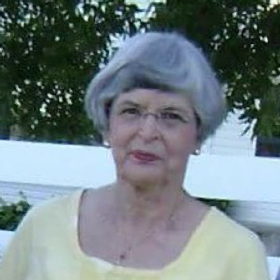 Happy Mother's Day to all the moms out there. We honor you today, the second Sunday in May because of all you have done for us. Today I want to share a few tidbits of information about this 110-year-old holiday.
Mother's Day recognizes mothers, motherhood and maternal bonds in general, as well as the positive contributions that they make to society.
Establishment of Mother's Day Holiday
The modern holiday of Mother's Day was first celebrated in 1908. Anna Jarvis held a memorial for her mother at St Andrew's Methodist Church in Grafton, West Virginia. St Andrew's Methodist Church now holds the International Mother's Day Shrine.
She campaigned to make Mother's Day a recognized holiday in the United States beginning in 1905. Ann Reeves Jarvis, her mother, died that year. Ann Jarvis had been a peace activist who cared for wounded soldiers on both sides of the American Civil War. She created Mother's Day Work Clubs to address public health issues. Anna Jarvis wanted to honor her mother by continuing the work she started. Additionally, she wanted to set aside a day to honor all mothers because she believed a mother is "the person who has done more for you than anyone in the world".
Protests and Carnations
Although Jarvis was successful in founding the holiday, she became resentful of the commercialization of the holiday. By the early 1920s, Hallmark Cards and other companies had started selling Mother's Day cards. Jarvis believed that the companies had misinterpreted and exploited the idea of the day. Also, she felt the emphasis of the holiday was on sentiment, not profit. As a result, she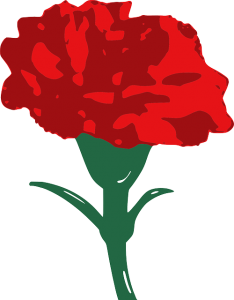 organized boycotts of Mother's Day and threatened to issue lawsuits against the companies involved.
Jarvis argued that people should appreciate and honor their mothers through handwritten letters expressing their love and gratitude. She thought people should do this instead of buying gifts and pre-made cards. She protested at a candy makers' convention in Philadelphia in 1923. Also, she demonstrated at a meeting of American War Mothers in 1925. By this time, sons and daughters were sending carnations as gifts on this day. Additionally, authorities arrested Jarvis for disturbing the peace when she protested AWM's carnation selling to raise money.
Sundays With Mom
Families all have traditions and routines. Ours was no different. Each Sunday mom began the day by dressing each of us in suits with clip-on bowties. But these were not ordinary suits. She purchased these suits at Freeman's clothing store and they required alterations by tailors. We went to Sunday school and then sat through church service. Dad gave us pencils so we could doodle during the service.
Mom prepared Sunday Roast each week. This traditional British main meal is typically served on Sunday (hence the name). It consists
of roasted meat, roast potato, vegetables like broccoli, carrots and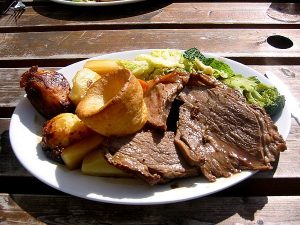 onions,  and gravy. She put the ingredients in a roasting pan and put it in the oven before we left for church.
Eventually she tired of preparing Sunday roast and our after church lunch became a visit to the heritage cafeteria.