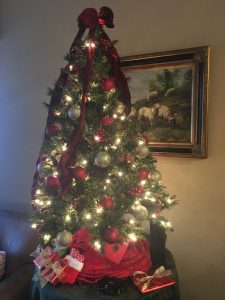 We all have Christmas traditions. Our's start with food. Linda has a recipe for fruitcake passed down from her grandmother. Our Christmas eve dinner will be tamales smothered in chili. In San Antonio you have two choices: 1) order your tamales well in advance and stand in long lines to pick them up. 2) know someone who makes them by hand. Thankfully, Milagro has connections. She brought me two dozen. On Christmas day Linda prepares beef tenderloin steaks with her signature trimmings.
Movies and Other Activities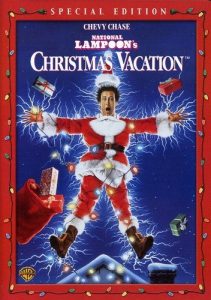 We squeeze in our favorite movies during the Christmas holiday. Our list includes:
It's a Wonderful Life
Miracle on 34th St.
National Lampoon's Christmas Vacation
We will play games, work jigsaw puzzles, and eat too much candy. Linda and the girls will go on a shopping spree. I will watch football or basketball. However, we just enjoy time together.
A Different Kind of Christmas
Some of us will spend this Christmas without someone who has always been there. I think of mom's Christmas 2017 without dad. Or my in-laws in Kansas City whose traditions no longer include my mother-in-law who is in memory care.
In November I received news that one of my fraternity brothers, Randy Driver passed. This hit me particularly hard for a couple of reasons. First, he was only one year older than me. Second, his wife was a childhood friend. Cyndi Herrick Driver my heart grieves with you today. Also, the Hickman family lost one of my cousins this year. Jeff and Cheryl, I pray that your mother, Loretta rests in peace.
So today as you enjoy your holiday traditions say a prayer for those experiencing a different kind of Christmas this year.