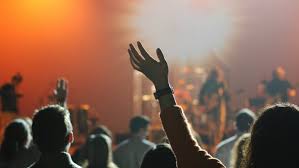 I haven't attended worship in a church for several years. Coker used to have a contemporary service called Celebrate that met at 11 AM each Sunday. Certainly, contemporary services are my preferred style. Celebrate began as a grassroots alternative to the traditional service at Coker in the 1990s. Lauren and Amanda were the first to discover Celebrate and asked if we could go there instead of the traditional service. Because we wanted to keep them interested in church, we decided to give it a try.
In the beginning, Celebrate met in the gym. Because the walls were cinderblock and the floors were linoleum, the acoustics were terrible. However, that didn't matter. The band played music we knew. For example, "Awesome God" and "Now Is The Time To  Worship." We made a joyful noise sitting on those plastic stackable chairs. One of our associate pastors gave the sermon.
Celebrate 2.0
Over the next decade, Coker expanded its campus and added a new building. It was built for High school and middle school members. Importantly, they included a large room to hold worship services. The Upper Room became the permanent home of the Celebrate service. Just outside the Upper Room doors was a reception area called Higher Grounds. Worshipers could drink coffee here or take it into the service.
And greeting everyone each week was "Brother Bill" Dovali. This coal black Vietnam veteran commuted each Sunday from Fort Sam to spread joy with his infectious smile. Bill wore black and white wingtip shoes and the most colorful shirts you have ever seen.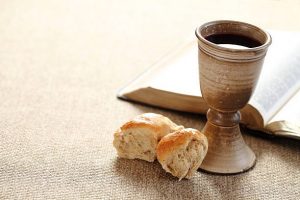 The band was always the centerpiece of this worship experience. In addition, communion was served every week. Initially, after moving to the Upper Room, one of our associate pastors preached every week. After he left, our senior pastor shared preaching duties with other associate pastors. In its heyday, Celebrate was drawing 200 – 300 participants each week.
Leadership Changes
Ultimately, the Methodist Church replaced our senior pastor. In addition, they shut down the Celebrate service. The band members, along with many worshipers found new homes. Because Coker no longer offers a contemporary service at a convenient time I never returned.
We are having a reunion of the Celebrate service at my house tonight. The band's Core members will be here. Also, our senior pastor from Celebrate's glory days will be here.
One congregation favorite was Jesus Is Just Alright. Most people are familiar with the 1972 cover by the Doobie Brothers. Christian rock and hip hop band, DC Talk released this version as a single in 1992. Enjoy!