I just finished the audiobook Once Upon a Farm. His inspirational story was written and narrated by Rory Feek, an American country music singer and songwriter.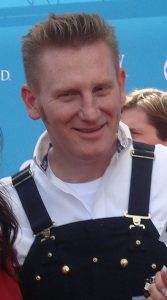 Rory Lee Feek (born April 25, 1965) is an American country music singer and songwriter. In his career, he has written singles for Clay Walker, Blake Shelton, Tracy Byrd and other artists.
Feek, who was raised in Atchison, Kansas began playing guitar at age fifteen. He served two tours of duty in the United States Marine Corps before moving to Dallas, Texas. He married Tamara Gilmer on August 3, 1985 and they divorced March 25, 1992. Feek has two older daughters, Heidi (born 1986) and Hopie (born 1988).
Rory moved to Nashville, Tennessee with his two daughters in 1995 into a run-down farmhouse. He had no idea of the almost fairy-tale love story that was going to unfold on that small piece of Tennessee land. … and the lessons he and his family would learn along the way.
Rory Meets Joey
In 2002, he married Joey Martin Feek, with whom he started the duo Joey + Rory. They have one daughter, Indiana Boon (born February 17, 2014), who was born with Down Syndrome. Joey died of metastatic cervical cancer on March 4, 2016.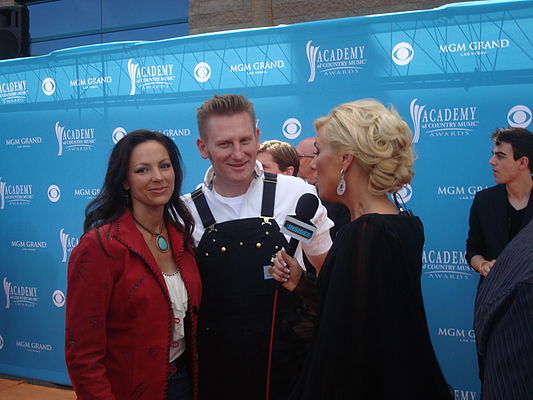 Now, two years after his wife Joey's passing… Rory takes their four-year-old daughter Indiana's hand and walks forward into an unknown future. He takes the readers on his incredible journey from heartbreak to hope. And ultimately, the kind of healing that only comes through faith.
A raw, and vulnerable look deeper into Rory's heart, this book is filled with powerful stories of love, life and hope. And the insights that one extraordinary, ordinary man in bib overalls has gleamed along the way.
A bright sunrise will contradict the heavy fog that weighs you down
In spite of all the funeral songs, the birds will make their joyful sounds
You'll wonder why the Earth still moves.
You'll wonder how you'll carry on.
But you'll be okay on that first day when I'm gone
Dusk will come with fireflies and Whippoorwill and crickets call.
And every star will take its place in silvery gown and purple shawl
You'll lie down in our big bed
Dread the dark and dread the dawn.
But you'll be alright on that first night when I'm gone.
You will reach for me in vain, you'll be whispering my name
As if sorrow were your friend and this world so alien

But life will call with daffodils and morning glorious blue skies.
You'll think of me – some memory, and softly smile to your surprise.
And even though you love me still,
You will know where you belong.
Just give it time We'll both be fine when I'm gone.