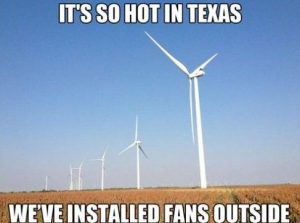 Yesterday was the sixth straight 100-degree day in San Antonio. Also, the forecast for this week is more of the same with the possibility of more record highs. Thank God we have air conditioning. To add insult to injury, we haven't had any measurable rainfall in over a month. 
I must admit, I am a weather report junkie. The only reason I watch local news is for the weather report. This summer seems particularly harsh, with deadly heat occurring where it isn't expected, even in Europe. For example, Paris had their hottest day ever in July.    
A weather pattern sometimes called the "ring of fire" is bringing a searing heatwave to parts of the South while also contributing to periods of rain and thunderstorms that will last into next week. Meteorologists use the term "ring of fire" to describe an occasional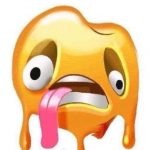 summertime weather pattern.
I feel the pain of athletes and high school band musicians practicing for football season. Coaches and band teachers require Summer practice, even though school hasn't started. At least they start early each morning.