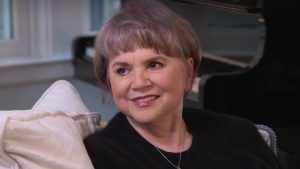 This summer, studios released musical biographies about Freddie Mercury and Elton John. Friday we were treated to yet another.   
Linda Ronstadt: The Sound of My Voice is a musical biography of one of the most successful and versatile female singers of the 20th century. Ronstadt, at the height of unprecedented success, turned away from pop music to explore an astonishing variety of musical styles. From American standards to country to classical operetta, she eventually circled back to her family roots with traditional Mexican canciones. Linda insisted on following her musical instincts, withstanding constant pressure from a risk-averse industry.
Today Ronstadt has Parkinson's disease and her magnificent singing voice has been silenced. But rather than letting that voice be lost to history, Linda Ronstadt: The Sound of My Voice tells Linda's story through her own words and music. It includes stories from professional colleagues such as Dolly Parton, Emmylou Harris, Bonnie Raitt, Jackson Browne, Aaron Neville among others.
My Linda Ronstadt Story
I have to admit, I had a major crush on Linda Ronstadt during High school and college. She wasn't a glamour queen. Rather, she seemed more comfortable in blue jeans and T-shirts. But it was the voice that always kept me mesmerized.
I only saw her in concert one time. It was a concert at Arrowhead Stadium in Kansas City.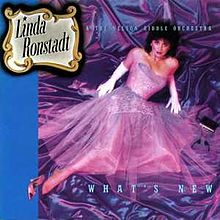 She was preceded by Dan Fogelberg and Jackson Browne. Eagles performed after her. 
Although I was a fan I was nothing like my roommate Rex. He owned every one of her albums. I remember the album Simple Dreams more than any other. It contained her hits It's So Easy, Blue Bayou, and Poor Poor Pitiful Me. She introduced me to standards with What's New, her 1983 collaboration with Nelson Riddle and his Orchestra. That became my first Linda Ronstadt album and I wore out the grooves. I would put on headphones and imagine she was singing I've Got a Crush on You to me.