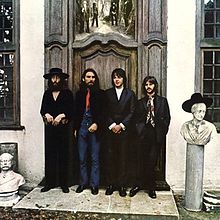 She wasn't much to look at.  From the rear she was a bit wider than most.  Her 11 year relationship with the only man she'd ever known had recently ended. Although they had created many memories together, he was simply looking for a newer model.  A child of the 60's, she was showing her age.  Today, she would meet the man with whom she would spend her golden years.
It was my 16th birthday. I was excited about trying to get my drivers license. Before heading to the license bureau, we decided to open presents. I was surprised and elated when one of my packages contained a set of car keys. I went to the front door to see what awaited me in the driveway. I was stunned. To say I was disappointed would be a vast understatement.
It turned out my "new car" was a 1962 Ford Galaxy 500. The ugly, dark green paint was pocked with numerous rust spots.  Its tires were big, wide white walls.  There was a rusted hole in the driver side floor board that, I later discovered, enabled rain water to splash up whenever driving through puddles. The radio only played a.m. stations. I would later find out that dad paid a friend $100 for the car.
If this was going to be my car, the first order of business would be to install a proper stereo. I went to the local big box store and purchased the latest stereo equipment: A quadraphonic 8-track tape player with four speakers and a mount that let you remove the player and store it in your glove box. The whole setup cost about $200 (earned at Leong's). To save money I installed it myself.
The Ford became known as "The Bomb."  Ours was a tenuous relationship.  I don't remember if the Bomb became unreliable or I simply convinced mom I would be better off driving her Pinto wagon but a few months later the transition took place.  The quadraphonic 8-track tape player with four speakers and mount made the move with me.  I could make do with any set of wheels as long as I had the means to play the music I loved while I drove.
"Don't Let Me Down" is a song by the Beatles (with Billy Preston), recorded in 1969 during the Let It Be sessions. It was written by John Lennon and credited to Lennon–McCartney.
Hey Jude (original title: The Beatles Again) is a 1970 collection of non-album singles and B-sides by the Beatles. It included "I Should Have Known Better" and "Can't Buy Me Love", two singles released by Capitol Records whose only previous American album appearance had been on the A Hard Day's Night soundtrack album, which had been released by United Artists Records. The Hey Jude LP had been out of print since the late 1980s, although it remained available on cassette during the 1990s. The album was issued on CD for the first time in 2014, as an individual release and in a box set titled The U.S. Albums.