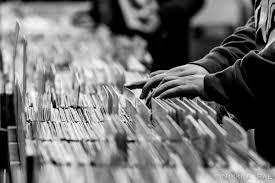 When I was a teenager, I had an obsession of buying vinyl LPs. I saved money from my part-time jobs and spent hours in record stores for many years. Thus I accumulated a large stash of records. I became what many of us are: record junkies.
In the Beginning
In high school most days followed a familiar routine. My friend Beaner, my brother and I went to Bernie's Delicatessen for ice cream. We called it "Bern's" because we shortened the name of everything back then. Afterwards, we would visit pawnshops, located downtown, to see if they had any albums.
We sifted through piles of albums. Most were pretty scratched and 99% were albums no one cared for. We sorted through the albums with treasure in mind.
Record Digging
Record digging, as the name suggests, means getting your hands dirty. It means spending hours rummaging through warehouses, church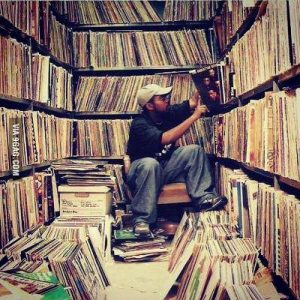 basements, yard sales, and record stores.
When you're digging for records, you're surrounded by music you don't know. Consequently you imagine the thousands of artists who were destined to be legends but for various reasons, were just overlooked. Many of these records only exist in a handful of copies. Furthermore some have never even been found, never been heard. They're literally endangered species.
Record digging is a lifestyle. Hence we get excited about obscure records, expensive records, dollar-bin records, and crazy artwork. We're music archaeologists. Therefore we are always hunting down the lost artifact.
My Holy Grail
We all have a list of records that we would do anything to get our hands on, that we've been chasing for years. And we actually call this list our "holy grail." Over the next 10 months I will share with you the top 10 albums on my "holy grail". In addition to being a personal favorite, each represents a significant milestone in music history.