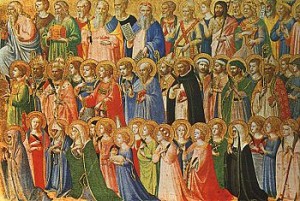 What is the deal with Fat Tuesday? I always thought it was just an excuse to eat all those things I was giving up for Lent. A few years ago, this would be the day I would finish off all the chocolates in our house and drink one final Coke before heading to the church for a pancake feast. I always wondered why we ate pancakes. Why not burgers and fries or a nice juicy steak? That seemed to make more sense to me since the tradition was to eat fish on Friday.
A good friend and fellow blogger just posted the following article about Fat Tuesday on her blog  smallsimplethingsoflife.com. Beth inspires me with her insight and incredible photos. You should check it out.
Have you ever wondered what Fat Tuesday is all about?  I wasn't raised in a family or religion that observed the season of Lent; I didn't really know what it was until I joined a denomination that does observe the season. Likewise, I was unfamiliar with Shrove Tuesday and Mardi Gras.  Since we are heading into the beginning of Lent I thought it might be fun to look at these two observances and how they came to be, especially since they were originally one and the same.
Eating pancakes and going to Mardi Gras celebrations are fun activities, but their origins are thought to have started in the Middle Ages as a way to prepare for Lent. Since eating meats, fats, eggs, milk, and fish were restricted during Lent families would have three-day celebrations beginning on the Sunday before Ash Wednesday and culminating in a great feast on Tuesday.  The purpose of the celebration was to consume these items that would spoil during the forty days of Lenten fasting. By the beginning of the 20th century the celebration had been shortened to the one-day observance of Shrove Tuesday.  This term was derived from the word shrive which means to confess one's sins and receive absolution from the priest.
So where do the pancakes fit in to Shrove Tuesday?  The English gave us this tradition of eating as many pancakes as humanly possible as a way to use up milk, fats, and eggs on hand.  It's easy to see where the nickname Fat Tuesday came from, right?  But the Fat Tuesday nickname actually came from France as a reference to eating up all the fatty foods on that day.  Mardi Gras is French for Fat Tuesday.
Today Mardi Gras is associated with parties, parades, and revelry in the streets of many cities. It is thought that this tradition came about as a result of the Spring Equinox celebrations of the Romans and ancient pagan peoples of Europe, although many think that the celebrations began as a way to "let it all hang out" before the somber Lenten season's restrictions mandated observance.  These pre-Ash Wednesday celebrations were referred to as "Carnivals" which is derived from the Latin term carnem levare, meaning "to take away the flesh".  Most likely their exuberant excesses led to the Church's decision to shorten the celebration to one day!
Thank you Beth Hilburn for today's history lesson.
When I think Mardi Gras, I think of New Orleans. And when I think of New Orleans, one song always comes to mind. "When the Saints Go Marching In", often referred to as "The Saints," is an American gospel hymn. Though it originated as a Christian hymn, it is often played by jazz bands. This song was famously recorded on May 13, 1938 by Louis Armstrong and his Orchestra.
The song is apocalyptic, taking much of its imagery from the Book of Revelation, but excluding its more horrific depictions of the Last Judgment. The verses about the Sun and Moon refer to Solar and Lunar eclipses; the trumpet (of the Archangel Gabriel) is the way in which the Last Judgment is announced. As the hymn expresses the wish to go to Heaven, picturing the saints going in (through the Pearly Gates), it is entirely appropriate for funerals.