Since I already covered the medieval and Renaissance eras is in my December 4 post todays selections will be from the Baroque, classical and romantic periods.
While Handel's Messiah rightly holds its place as this country's classical musical soundtrack for the holiday season (quibble if you will about its Easter message;  there's nothing wrong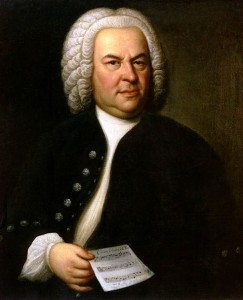 with talking about Easter at Christmas – just ask Bach!), it's J.S. Bach's Christmas Oratorio that rings through concert halls throughout Europe at this time of the year.
The six cantatas that make up the Christmas Oratorio, meant to be performed on six separate days throughout the liturgical Christmas season, tell the Christmas story as only Bach could.  With a combination of individual and communal perspective on both the joyful and meditative aspects of the season, it's a piece that always offers performers the chance to find new perspectives, angles, and ways of expressing eternal thoughts and feelings.
via Bach's Christmas Oratorio.
Here is part five of the Oratorio
https://www.youtube.com/watch?v=6-4aOYC8Oys
Ode To Joy is the final movement of Beethoven's Ninth and last Symphony. The German composer was increasingly aware of his declining health and spent seven years working on this symphony, starting the work in 1818 and finishing early in 1824. The symphony is one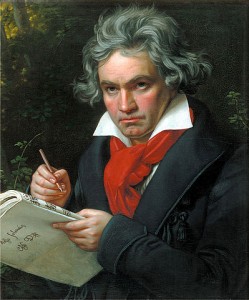 of the best known works of the Western classical repertoire and is considered one of Beethoven's masterpieces.
At the time it was a novel idea to use a chorus and solo voices in a symphony, which is why it's also called the "Choral" symphony. Beethoven, in fact, had serious misgivings about portraying the music's message with actual words. Even after the premiere, he apparently came very close to replacing all the vocal lines with instrumental ones.
The words, which are sung by four vocal soloists and a chorus, emanate a strong belief in mankind. They were taken from a poem written by German writer Friedrich Schiller in 1785 and revised in 1803, with additions made by Beethoven. Continue reading →